Home > From the Pastor – Winter 2021
From the Pastor – Winter 2021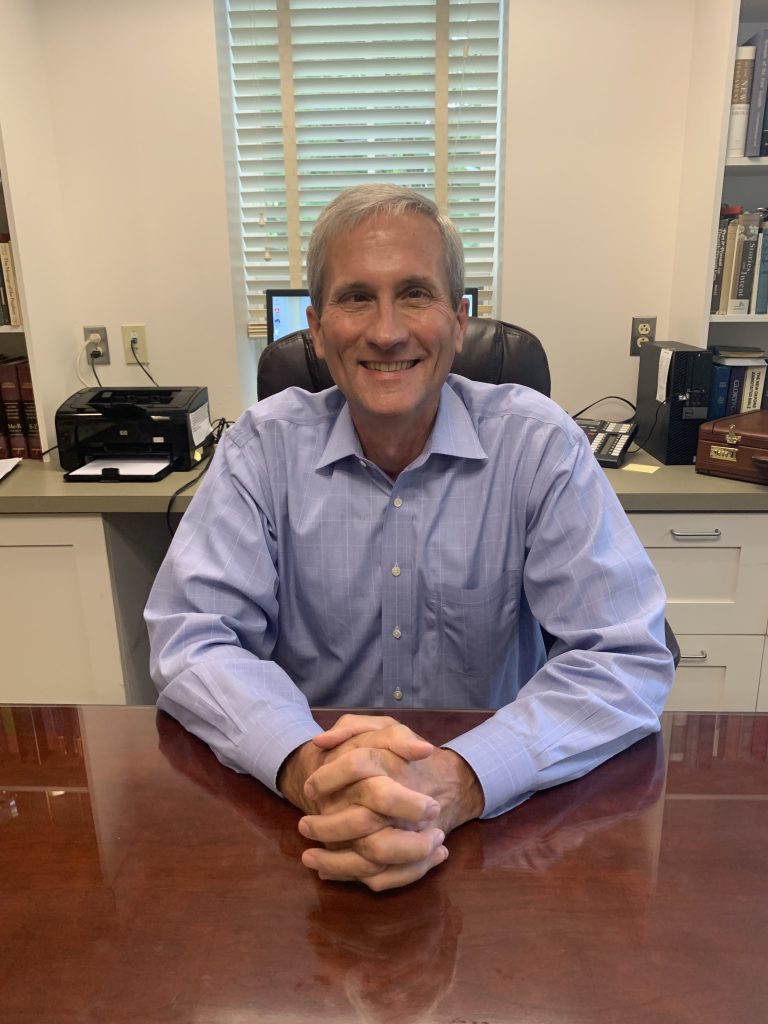 It seems much longer.
While the calendar tells us it was in 2019 when we last enjoyed all of the traditions and blessings of December at DPC, it feels like more than twenty-four months. It seems much longer since we last witnessed the lighting of the Advent wreath in-person and took in the beauty of a fully-decorated sanctuary, longer since we were moved by the music of Lessons and Carols or browsed the Advent Mission Market on the bridge, longer since Wrapping Presence provided a dignified way for older adults to obtain gifts for their loved ones, and longer since we experienced the noise of the Family Service or packed pews on Christmas Eve. Those memories, for many of us, can feel like the distant past while the reality is something different.
This month will not include the return of all those beloved traditions, but we are on our way. Wrapping Presence has concluded another season of compassion, seasonal mission opportunities are underway, and our Advent All Together gathering happens soon. Two Lessons and Carols services occur the following week and in the days afterwards we will experience the lighting of the Christ Candle as part of three sanctuary worship experiences on Christmas Eve.
We are not fully back to normal, of course. We are still wearing masks while inside which means we will likely sing only one hymn in all of the worship services this month. We could not resume caroling to senior living communities and all gatherings at the church still have limited options for food.  Many of our fellow members and friends are not yet comfortable gathering inside and it remains to be seen how many will join us to celebrate Christ's birth. Even after two years, we still wait, longing for the return of a more abundant faith experience.
There is no doubt that two years is a long period of time, yet Scripture makes clear the people of God waited more than twenty-four months for a Messiah to appear. It was six hundred years before Jesus that the Old Testament figure Job declared, "I know that my redeemer lives" while Isaiah and his prophecies associated with Christ—of one known Immanuel and a suffering servant—spoke his words in the 7th century B.C. The promise by God of one from the house of David to reign forever on the throne was articulated a full millennium before the events at Bethlehem and if we conclude God was speaking of Jesus in having Moses tell the Israelites "I will raise up for them a prophet like you from among their own people; I will put my words in the mouth of the prophet," then the wait began about 1,400 years before the incarnation.  
Thus, while we gather this month to give thanks for the way God's promise was fulfilled in one known as Jesus of Nazareth, like our ancestors, we still wait for life to return to all that we remember or hope. Certainly I cannot predict exactly when that time will arrive, but I do take encouragement in what has already come back and for that enduring reminder of the prophet in declaring "The people who walked in darkness have seen a great light; those who lived in a land of deep darkness—on them light has shined." Thanks be to God that it is so once again!